"..I love this oil...smells like I'm applying a forest to my face..." (Product: Timeless Serum) Dec 2018
"...in love with the rich, luxurious texture...incredible job of keeping my skin healthy, quenched and radiant..."(Product: Timeless Serum) Dec 2018
I received it as a gift for christmas, it's pretty, feels pretty nice and hasn't discolored with my face masks, I do use it with other masks too :) Very happy with it
PRODUCT: BODY POLISH + MASK KIT

(female/ 25/ combination skin) Jan 2018

"...Excellent products with immediate results, Lovely scents...Amazing customer service! Very satisfied... Pretty gems!..." (Product: Glow Skin Set + Glo) June 2019
I have recently started using Godmother, less than 2 weeks. I have terrible skin and when it gets really bad I need to resort to medication. With this cream the results have been pretty amazing, new breakouts clear up quicker, old ones heal and even the blemishes and scars are fading. It's sticky but... An amazing cream with unbelievable results, I have recommended it to my friends and family. I'm using Godmother together with Formula 5. SO HAPPY!
PRODUCT: FORMULA 5 + GODMOTHER
(female/ 40/ Oily Skin) Sep 2017
"Timeless Serum and Formula 5: my two essential Skin Companions I have combination skin... the serum... perfect to use even before makeup..." (Product: Timeless Serum, Formula 5) Aug 2019
Best body polish I've used in a while. It's made my skin very smooth and silky, I scrubbed with Cocola before patting myself dry and my skin was so moisturized I could skip the moisturizer. I Kept touching my skin after – it was so smooth :p and my skin is pretty good
PRODUCT: COCOLA

(female/ 32/ Normal - Combination Skin) July 2017
EARTH + BEAUTY
Beauty with a purpose, we believe in beautiful handcrafted artisanal skincare, made with love. We trust in plant power.
Trace minerals and elements in our products come from minimally processed plant based oils and botanicals. Skincare that nourishes our skin with the healthy fats and natural elements to give us a clear flawless glow.
Good for us & Good for Our environment - We are 100% cruelty free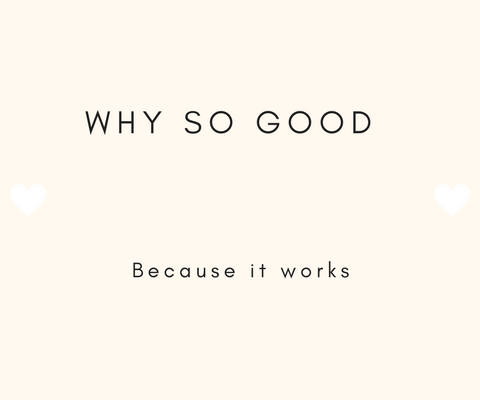 We encourage the use of our products not only because they are truly natural and cruelty free, not only because they are 100% plant – based/ vegan, non - GMO but because they really work.
Our products are handcrafted, using the best - All natural ingredients and designed to target everyday skin problems.
They are packaged in glass jars which do not leach into products or react with them and glass is 100% recyclable.
If you've struggled with skin issues you will surely see the difference.